The house is 24 years old and the previous owner liked to do everything big when he built it. He was a residential developer and liked to oversize quite a few things in the house. One example is the water softener. It's a Bruner commercial water softener that you would find in a restaurant. A couple of guys I had come out and look at it before said they've never seen a water softener that big in a residence, ever. I fixed the brine tank in it a few times before after they said they couldn't help me out.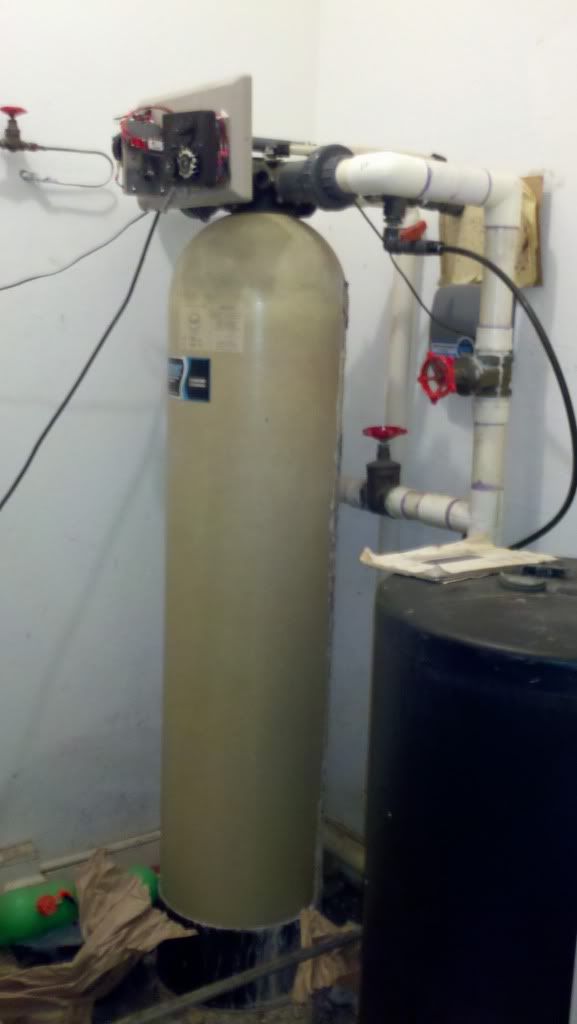 That tank and head is like 6 feet tall.
Well, recently the head had a problem that couldn't be fixed. Seems the piston that runs the main valve had too much resistance or something clogged it and it broke the wheel that pushes/pulls the piston.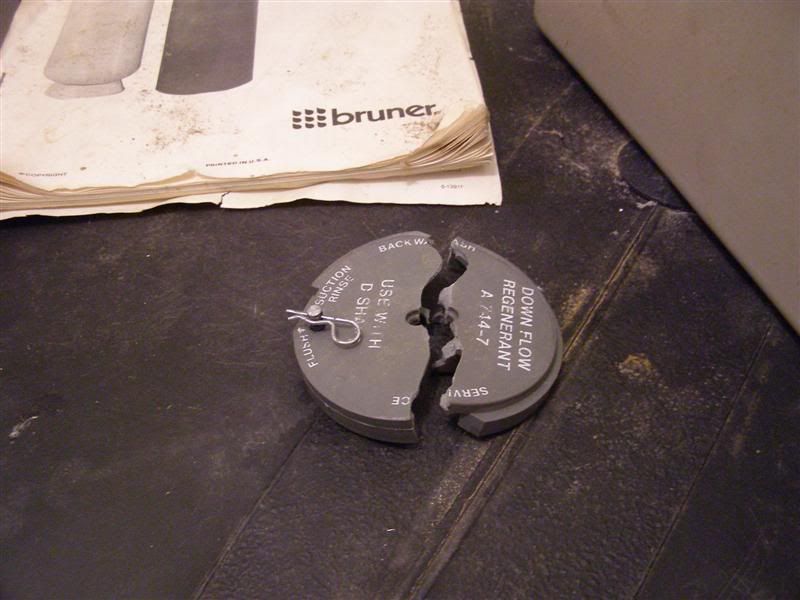 So I bypassed the water softener and started researching it. Seems Bruner was bought out by Culligan and the only way to get parts was through Culligan. I called them up and they said they don't have Bruner parts. I explained that Culligan bought them out and they said they would come out and look at it for a $150 service fee. Ouch. I agreed and made an appointment. The guy they sent said he'd never seen a working water softener that old before. He tested my water, handed me a bill for $175 and change, and told me I had hard water. Thanks, but how about fixing my water softener. He said they can't get parts but could replace it. He would send a salesman out the next day. Salesman comes out and tells me they can install a new unit for $4000!!! Must be made of gold or something.
I decided I can find and install a new water softener myself. Went up to the local plumbing supply and told them what I wanted to do. The pipes are 2", but the main valve at the street is only 3/4". I can have that upgraded to a 1.25" valve for an extra fee but haven't needed it. So I picked up their largest residential water softener with an Autotrol 268 head. They also talked me into adding an inline filter to it. Filters will reduce flow, but I figured it was a good idea since something in the water might have been what seized the piston in the old unit. I'm on a neighborhood well system and there could be calcium built up somewhere that came loose.
Anyway, had to get the unit shipped in from their Austin store to the local one and picked it up about a week later. After several trips to the hardware store I finally got it all done. Then I found 2 leaks in the threaded connections and had to redo those. But it all ended up sealed and has been working great. Made sure to use pressure couplers so it can be removed fairly easily if needed. Those already came in handy when I had to fix the 2 leaks.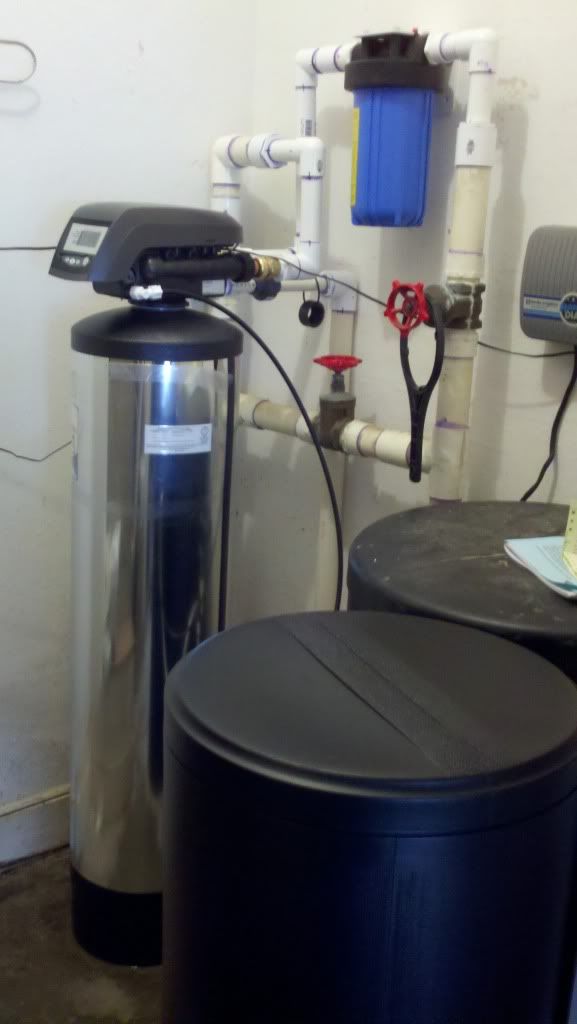 This new water softener is much more efficient than the old one. The previous one ran on a timer whether it needed to or not. This new one has digital controls so I can set the hardness of the water and it meters the amount of water used. So it only runs when it needs to. Should save a lot on salt over time.
Total cost doing it myself was about $1200 including all materials. Not cheap, but a LOT cheaper than the Culligan Man wanted to charge me.